Preschoolers Ready To Shape The World of Tomorrow
At AsheBridge Children's Academy, your child gains real confidence knowing that they can make a positive impact on others and the world while building their foundation for becoming caring, empathetic, happy, and successful as adults.
Preschoolers Ready To Shape The World of Tomorrow
At AsheBridge Children's Academy, your child gains real confidence knowing that they can make a positive impact on others and the world while building their foundation for becoming caring, empathetic, happy, and successful as adults.
Preschool and Child Daycare Center Serving Apex & Fuquay-Varina, NC

we are inviting your child into a world of continuous positive transformation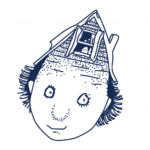 "Do a loony-goony dance 'cross the kitchen floor, put something silly in the world that ain't been there before."
A Light in the Attic by Shel Silverstein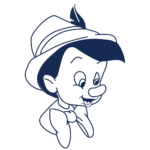 "Always let your conscience
be your guide."
Lyrics from Pinocchio by Walt Disney Productions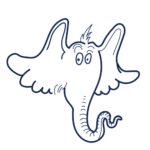 "A person's a person,
no matter how small."
Horton Hears a Who by Dr. Seuss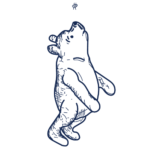 "You're braver than you believe, stronger than you seem, and smarter than you think."
The House at Pooh Corner by A.A. Milne
The importance of early childhood education can't be overstated. The preparation and care invested in these early years lay the foundation for your child's future development, school success, and overall learning abilities.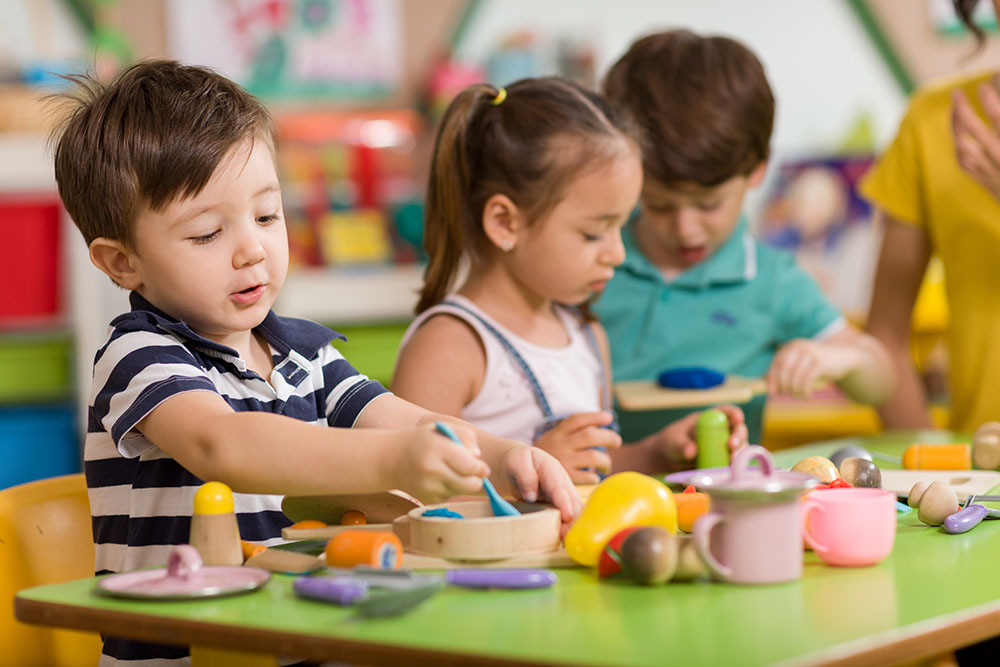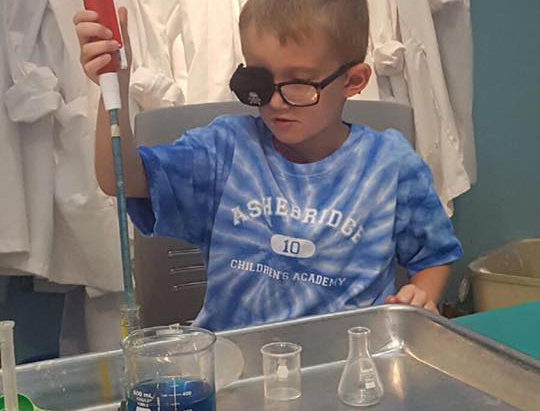 The Building Bridges Curriculum is inspired by the Creative Curriculum and varied approaches to learning. Children are actively involved in playful S.T.E.A.M. learning experiences for a well-rounded education.
Fun And Creative Learning
Children have the opportunity to engage in child-directed activities and playing, as well as participate in teacher-lead activities. Partaking in these exercises builds social skills, cooperation, and sense of a classroom community as your child further develops judgment, comprehension, and listening skills.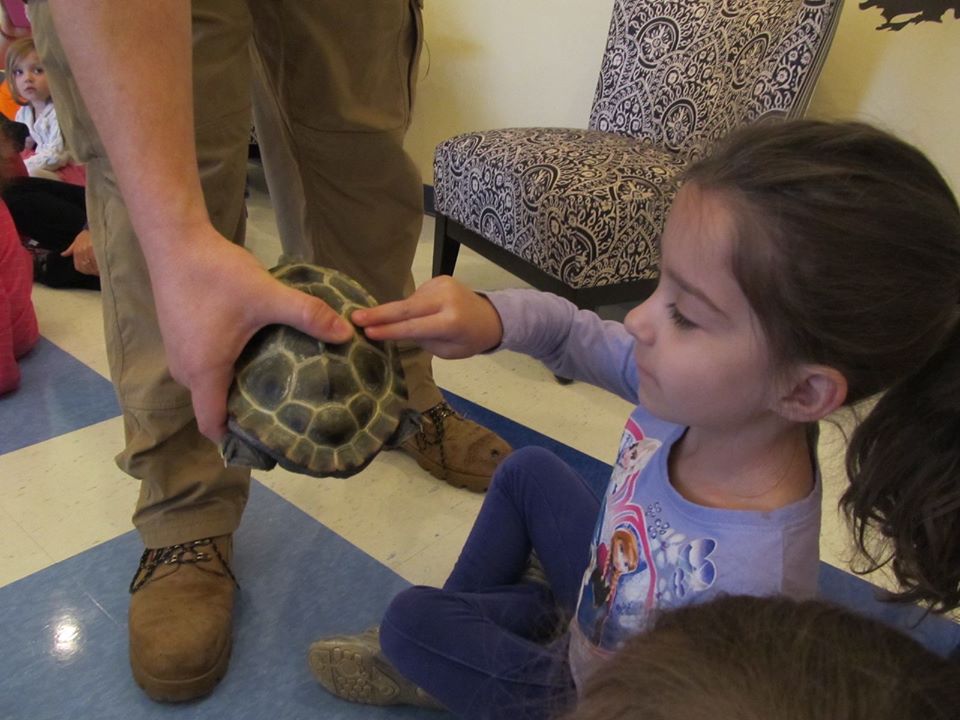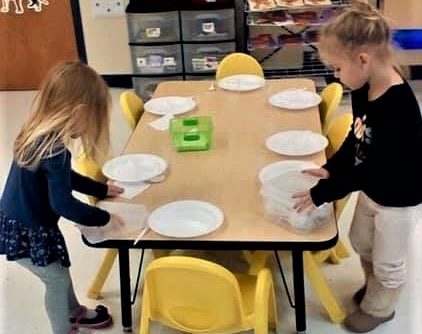 Discovering Roles and Responsibilities
Giving children age-appropriate tasks develops their belief in themselves and in their capabilities. They naturally build confidence, a sense of responsibility, and an understanding of what it is to participate and be a part of a community.
Caring, Qualified Teachers
Our teachers are highly qualified with great dedication to the children in their care. Their strong sense of suitability for early childhood education means your child has a passionate teacher: someone who is committed to them and who is passing along their love of learning daily.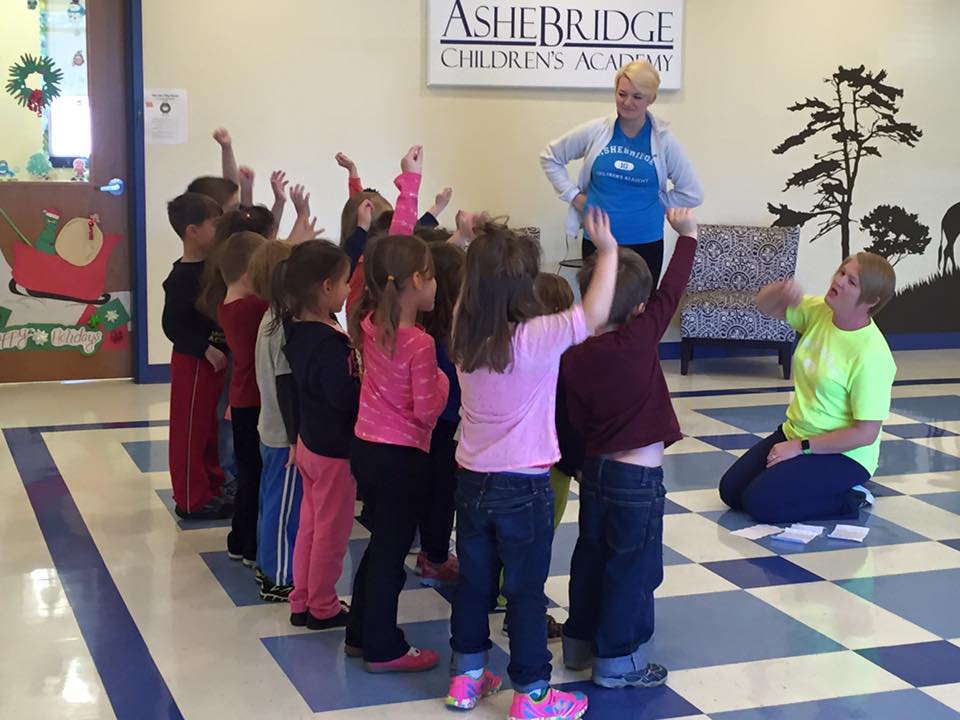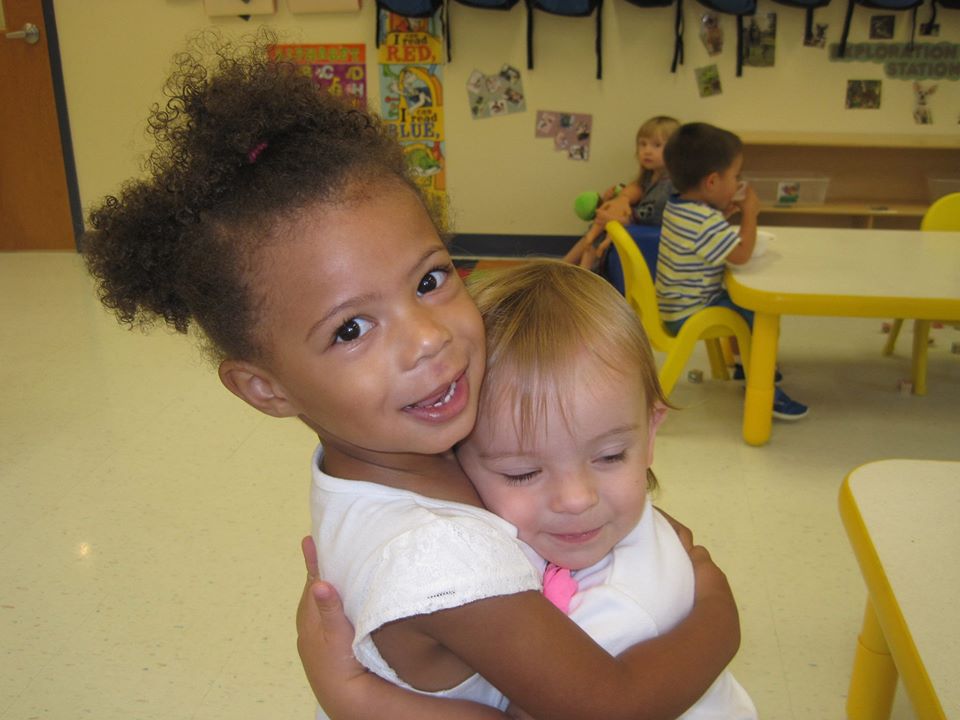 A Warm and Welcoming Haven
Teachers and children alike exude a real warmth, which can be felt from the moment you step through our doors. Our sunny, creative classrooms are a place where your child can laugh, relax, learn, and, most of all, thoroughly enjoy their experience.
Feel Secure Knowing Your Child is Safe
There is nothing quite like the peace of mind you feel knowing that your child is in the capable hands of qualified, caring teachers. All staff are CPR/First Aid certified and receive approximately 20 hours of health and safety training. Our Team also accepts ongoing local and federal background checks, and all of our entrances are keypad locked to prevent unauthorized access. These measures ensure your child is in good hands and is safe at all times.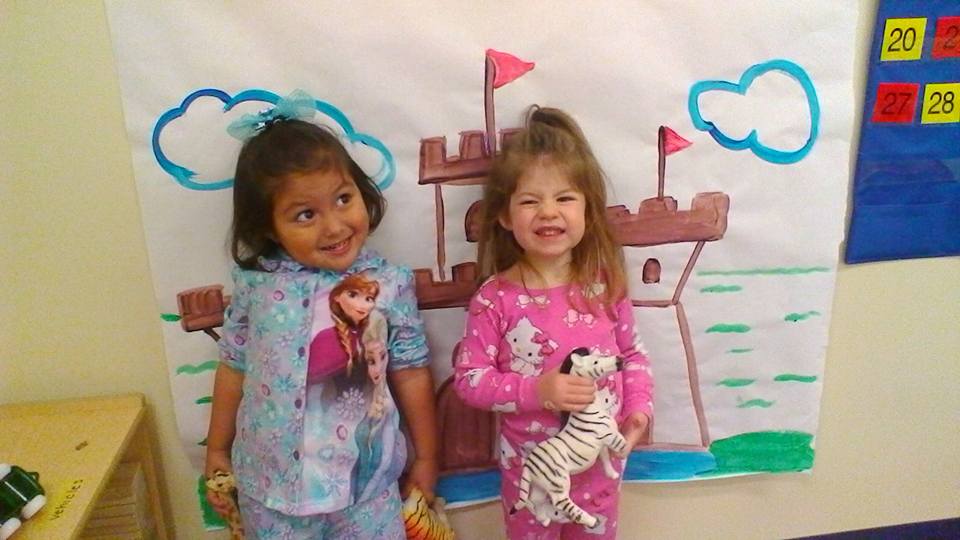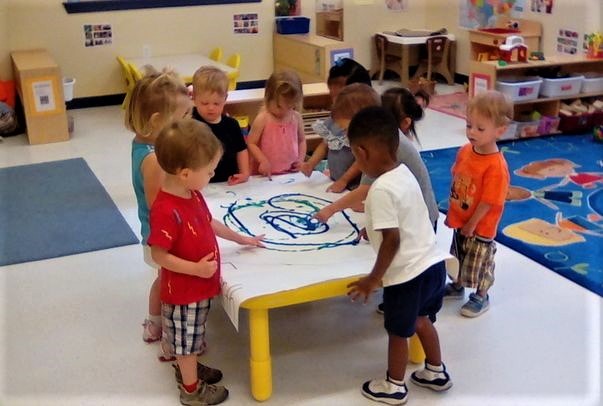 Clean And Organized Classrooms
Parents often remark on the cleanliness of our classrooms, which are kept neat, tidy, and orderly. We sanitize our classrooms frequently throughout the day and keep the space spotlessly clean. This increases your child's sense of calm, peace, the ease of routine, and makes our space ever-so inviting.
As a parent, you want the safest and healthiest care possible for your child. Our learning areas are designed to delight, intrigue, and inspire young learners, in an environment designed to limit exposure harmful toxins. Green construction features include individually climate-controlled classrooms and low-VOC materials to maintain indoor air quality.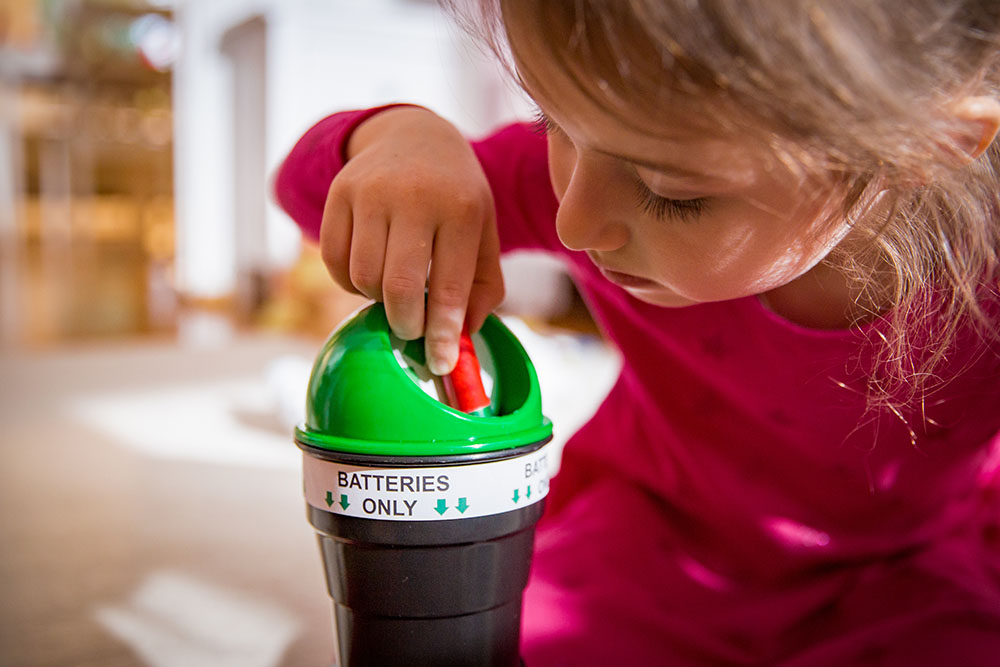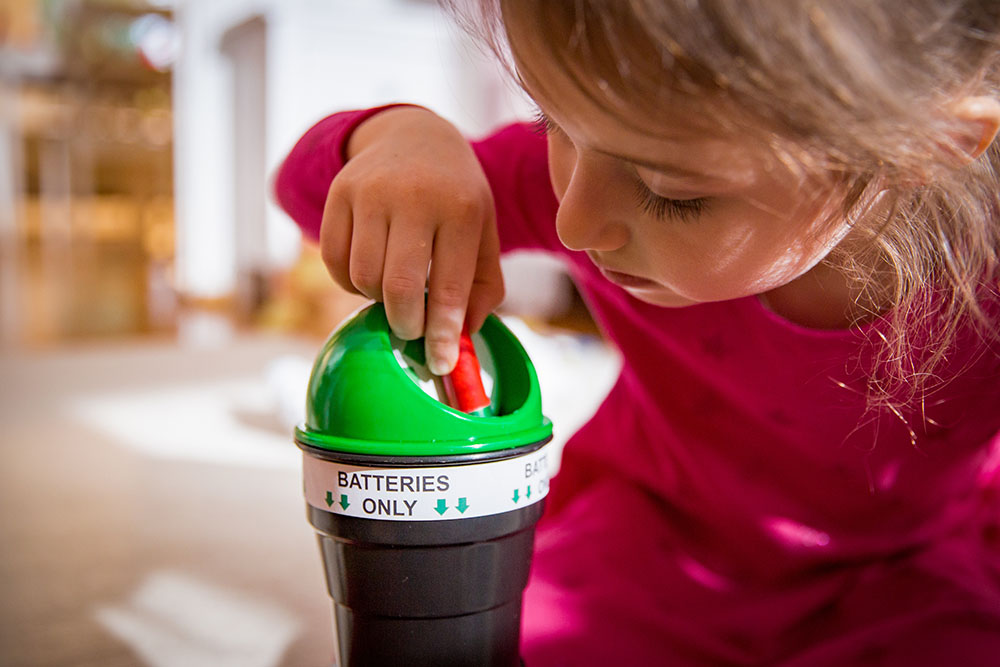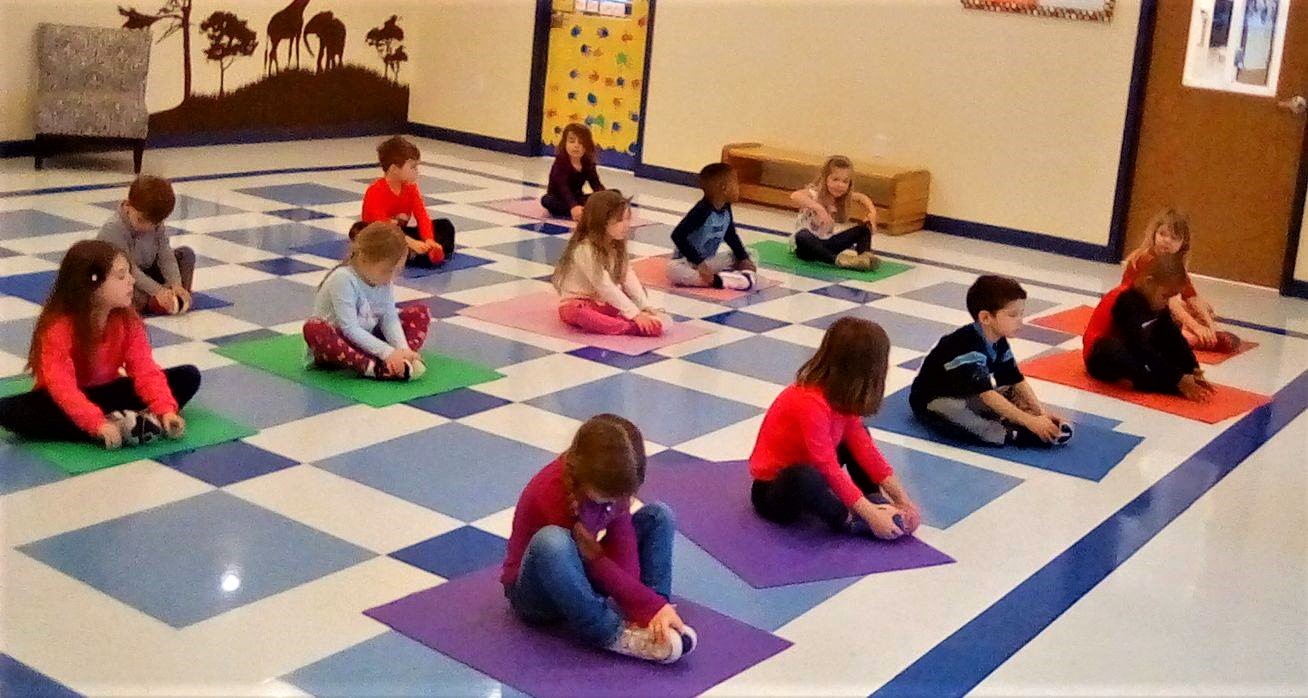 Positive Behavior Management
We use a positive approach in our classrooms. When children receive understanding interactions from adults and others, they develop good problem-solving abilities, self-discipline, and self-esteem.
Healthy And Nutritious Meals
During the first few years of life, a child's brain and cognitive function undergo significant growth and development. Nutrition plays a vital role in healthy development during these critical stages. We provide lunches and snacks specially designed to support your child's health.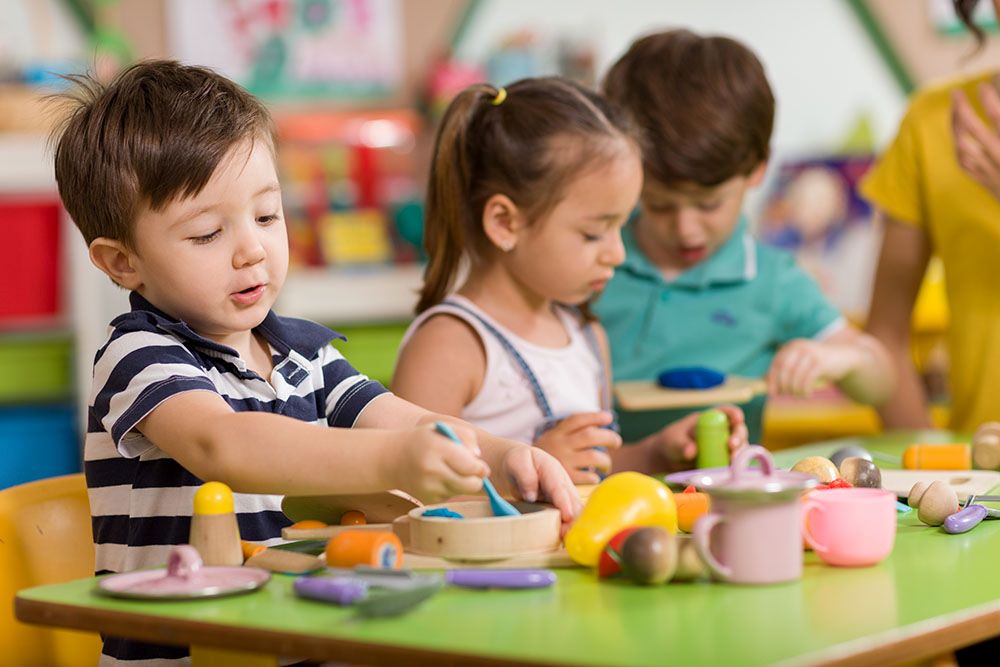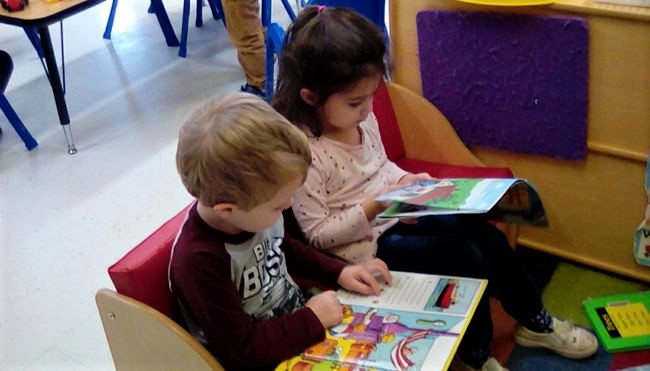 Early Literacy Development
Reading is the basis for a lifetime of learning. We lovingly guide your child through pre-reading activities that include letter and sound recognition, identifying letters, journaling activities, and more.
Math Skills For Little Learners
Math is a way of finding things out, a form of problem-solving. Through manipulating small materials, children will also begin to understand basic concepts such as big/little, large/small, same and different. Counting, number recognition, patterns, classification skills, etc. are all covered in our introduction to mathematics.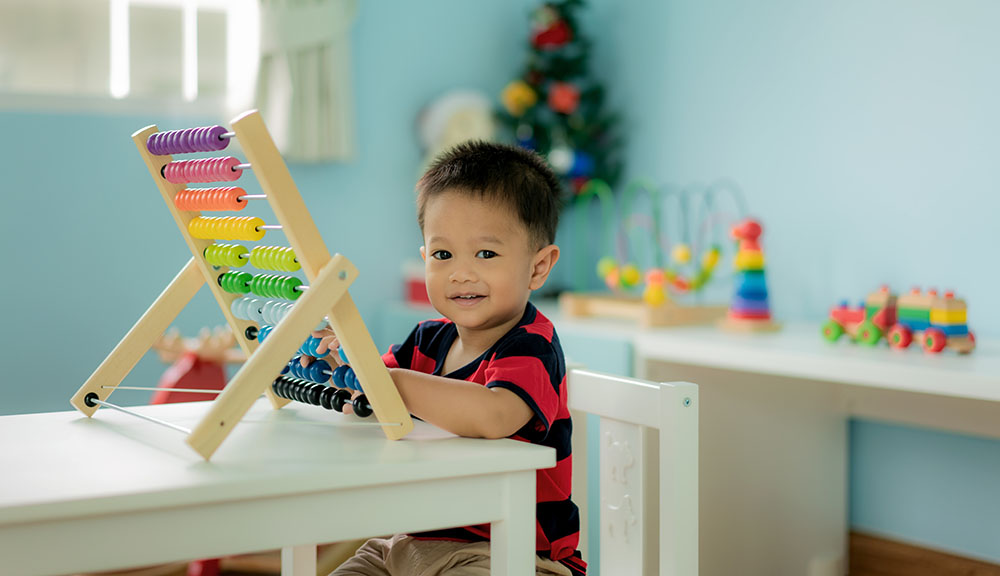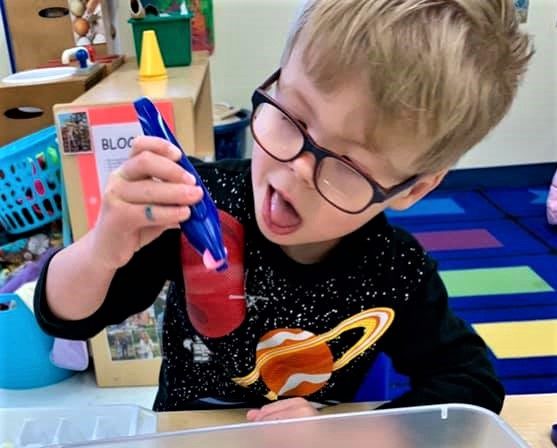 Excellence Recognized by the NAEYC
Our Fuquay-Varina preschool has been fully accredited by the National Association for the Education of Young Children, and the Apex preschool is well into the multi-year path to accreditation. Our NAEYC accreditation program holds us to a much higher standard than daycare centers.
In-House Visits From
Our Community
Several times a year, we receive in-house guests including magicians, musicians, dentists, doctors, animals (wildlife & pets), gymnasts, firefighters with their trucks, police, and our absolute favorite is frequent visits from grandparents (parents too).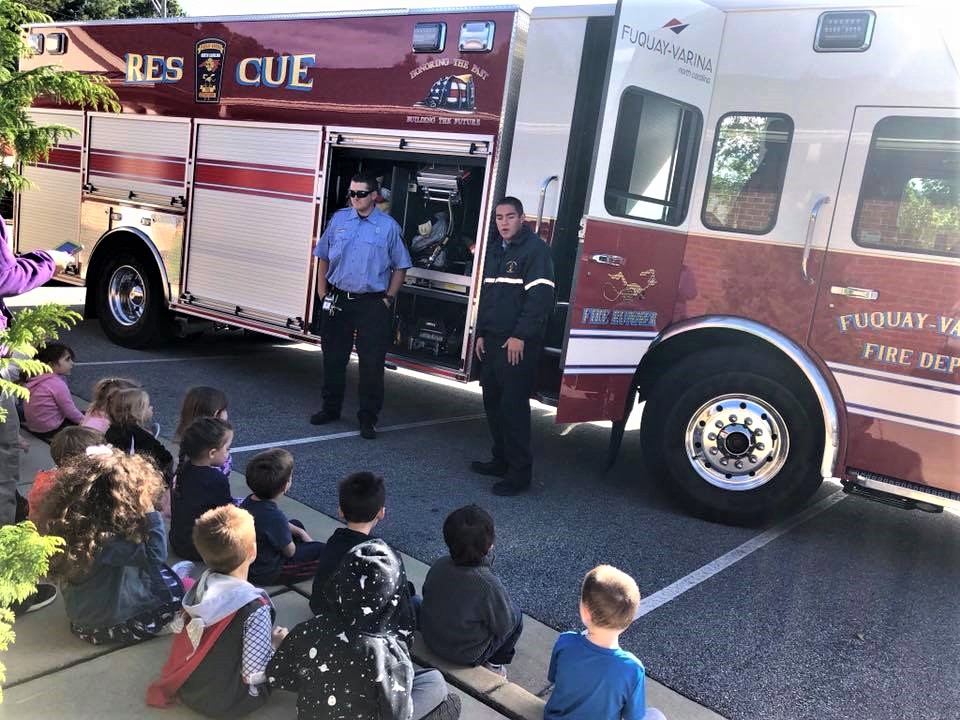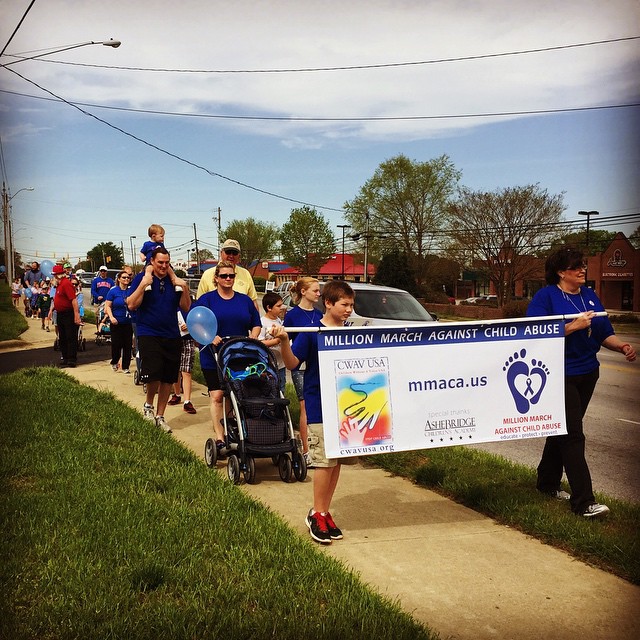 An essential part of what we do is community give-back. Some of the many organizations and causes we've supported are:
Mobile App With Photos and Daily Reports
Through "Brightwheel," our parent communication app, you'll receive photos and daily reports. This app is a fun way of connecting and an asset because it also expertly promotes our value system: well-being, fun, excellence, relationships, honesty, availability, and creativity.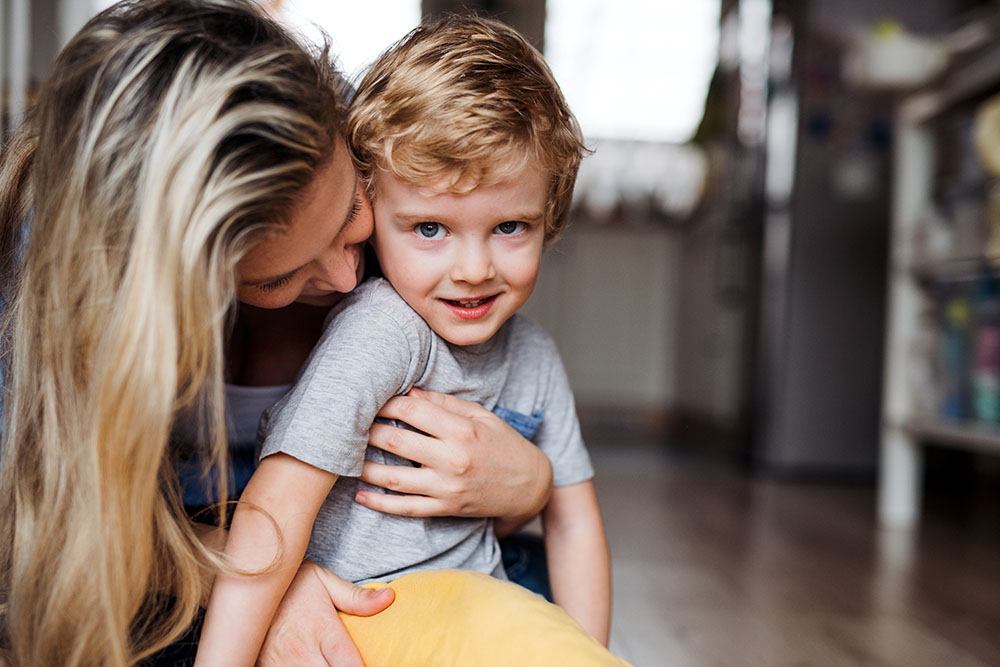 Current research shows the numerous benefits of exploring natural landscapes and being surrounded by nature. We believe your child deserves this experience, so we believe in adding natural elements to our playgrounds to surround them with trees, flowers, and sunshine.
Our gross motor areas are designed for your child to run, jump, and play. Big movements train large muscle groups and such active exercise is essential to your child's development. We make sure your child experiences such liberating play every day.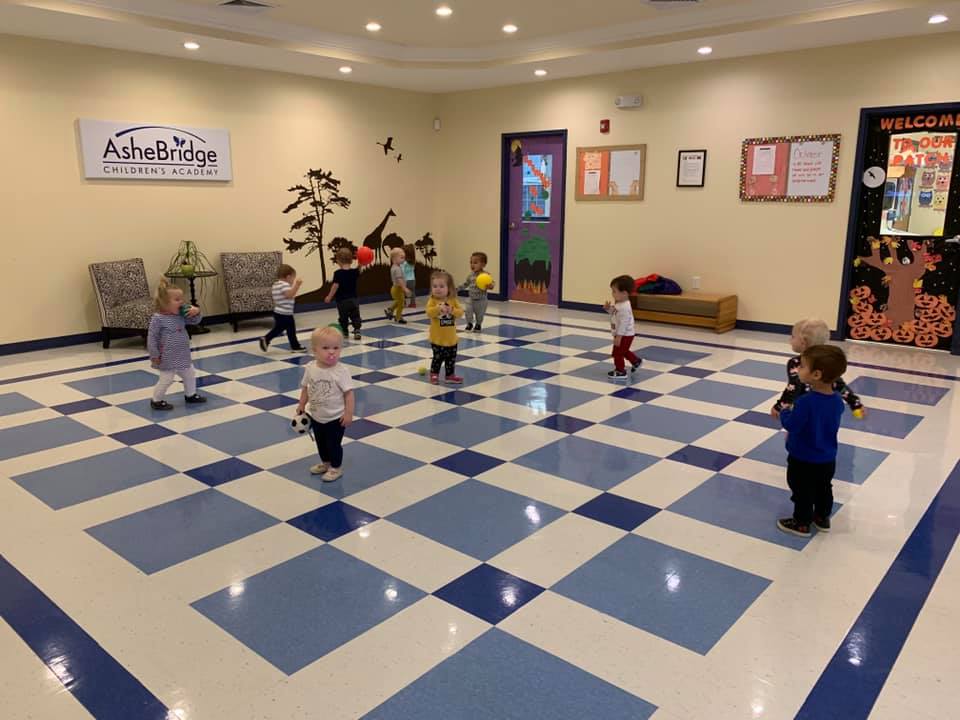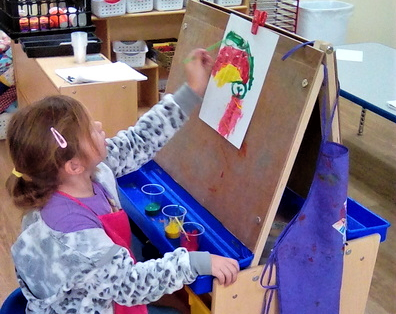 Children are guided through activities that develop their self-expression and imagination. Daily practice in the creative fields of art, music, and dance, has many other benefits, such as patterning, understanding rhythm, and being fully immersed in a feeling of energized focus.
Computer Technology Program
This program is designed to promote and enhance literacy, math, language, creativity, problem-solving, and more. The developmentally appropriate software used in this program emphasizes discovery and learning. This optional program is for ages 3 and up and at a nominal fee.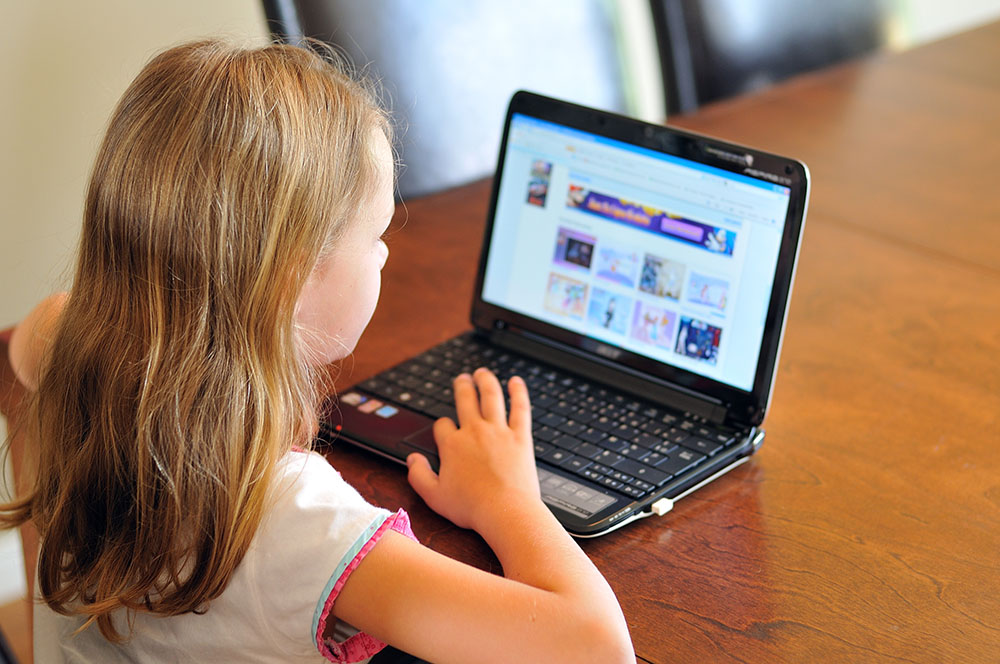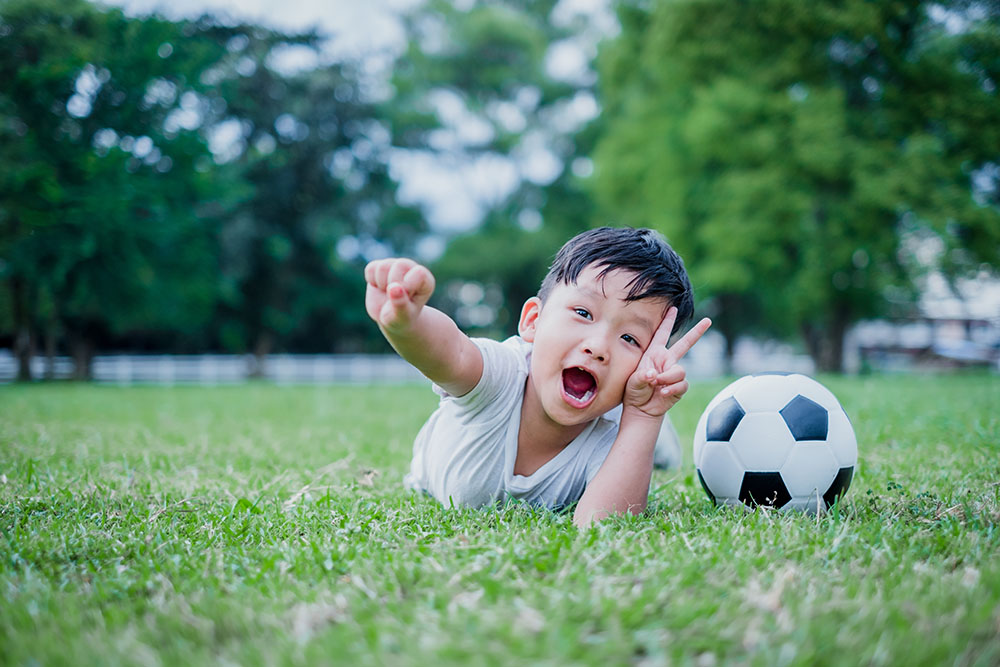 KidoKinetics Sports Program
An active, energetic program encourages kids to get up, get moving, and get in shape. We set the tone for a lifetime of physical fitness with this optional program for ages 3 and up and at a nominal fee.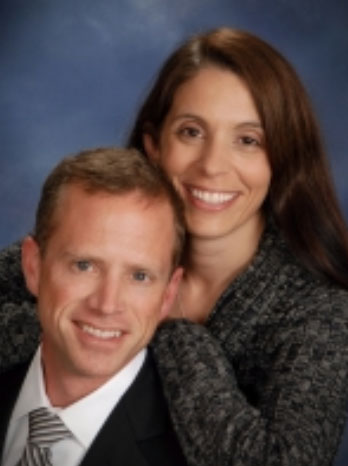 Christine Teander began her career in early childhood education in 1994 while in college.  She is a Level III Childcare Administrator and has a degree in psychology. Jeff Teander has been working with preschoolers since 2010. Both were born with an entrepreneurial sprit, starting their own small businesses while in middle school!
Both Jeff and Christine attended North Carolina State University and are avid Wolfpack fans!  They love going on adventures with their family to the beach and mountains with their children, Ella and Tyler. The Teanders have three chubby guinea pigs named Pip, Squeak, and Pumpkin.
Christine and Jeff's love for education is shown with a focus on the needs of families and children at AsheBridge Children's Academy.  They personally understand the importance of a confident partnership with families and are committed to providing a positive environment for children.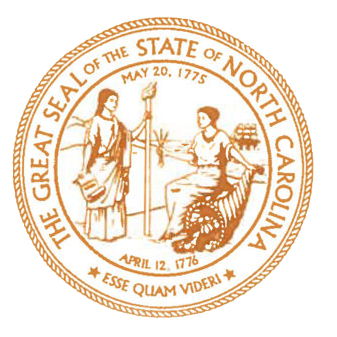 Christine Teander was instrumental in the formation of this delectation, as part of her mission to improve the lives and health of children in the state
Our Guiding Principles of Safety, Kindness, Partnership, and Cherishing Education
Our practice of building partnerships with parents as well as the children in our care is something parents notice, and families love. It's simple; we cherish education, the process of learning, and our community. Along with teaching and partnership, kindness and safety are our top guiding principles. Read on for excerpts from our favorite children's book as examples of how we bring these guiding principles into our day-to-day.
"It's nice to know your children are with good people "
I don't even know where to begin. My children have been at AsheBridge Children's Academy since 2014, and it seems like forever. Everyone in the whole building knew my kids within a week and just went out of their way to us welcome. My youngest had a hard time at first, but they made him feel comfortable and now hes happy to go to school. It's nice to know your children are with good people and having fun! If you haven't visited yet, what are you waiting for?
"
"
"We could not imagine him attending school anywhere else!"
Our son has been attending AsheBridge in Fuquay full-time since he was 3 months old. We interviewed several places before we chose Ashebridge in FV and by far, it was the cleanest, most organized, and welcoming place we visited. We could not imagine him attending school anywhere else! He is now 21 months old and always happy when we drop him off and happy when we pick him up.
"
"
"They truly care about our daughter and want her to succeed and grow!"
The family atmosphere at AsheBridge Cary is so amazing. All of the teachers have become part of our family. They truly care about our daughter and want her to succeed and grow! Every day my daughter comes home with something fun that she did! The different activities the kids partake in are age appropriate and create such a positive learning environment! Every weekend my daughter throws a fit because she wants to go to school!
"
"