Caring For Your Baby In The Most Nurturing Way
Your Little One Is Loved, Happy And Thriving, As We Tend To Their Every Need
Caring For Your Baby In The Most Nurturing Way
Your Little One Is Loved, Happy And Thriving, As We Tend To Their Every Need
infant | 6 weeks - 1 year | Serving Apex & Fuquay-Varina, NC

Excellent Care In A Safe Environment
Our space is designed to be a safe, warm, and caring environment in which your baby can explore and flourish. Your baby is safe and secure as they awaken to the world around them.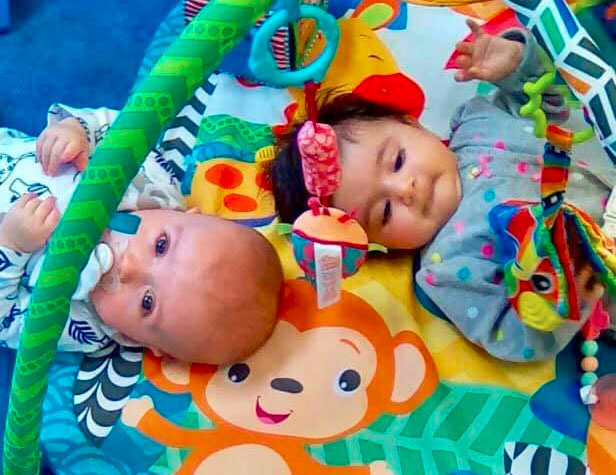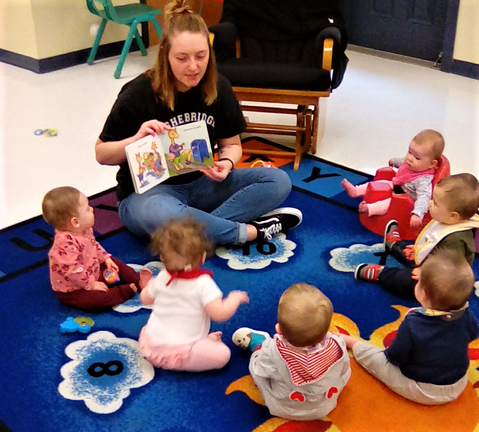 Storytime, Circle Time,
Art, Music, and More
Age-appropriate activities stimulate your baby's curiosity as well as their senses. Guiding your child's continuous learning and exploration takes place in the following ways:
A Steadfast Commitment
to Our Community
Our team takes care of your child, your family, and each other. We are enthusiastic about supporting the families we serve, as well as our staff, openly and positively. We provide you with the best information possible.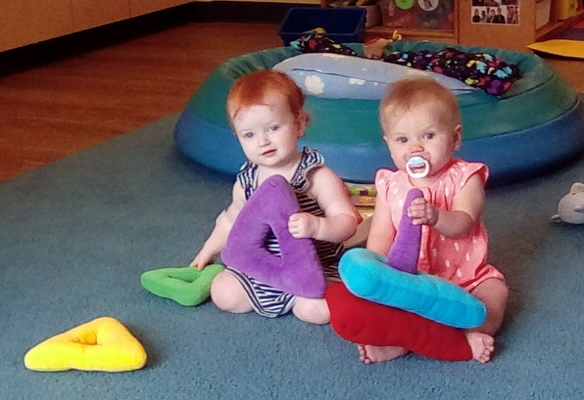 We Provide Diapers and
Wipes At No Cost to You
We are happy to supply diapers and wipes, at no extra cost to you. This way, you won't need to think about bringing supplies from home, as life is busy enough with a baby.
Facilities Are Very Clean and Organized
We sanitize our classrooms and any mouthed toys regularly throughout the day. Teachers and staff are also continuously tidying the space, ensuring a healthy, safe, and peaceful environment for your baby.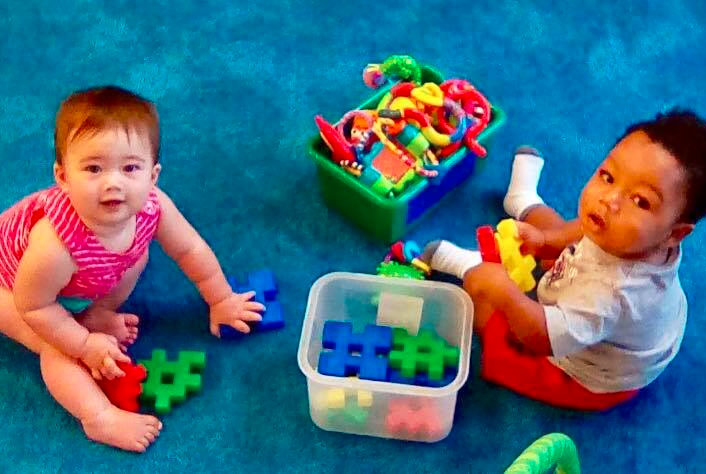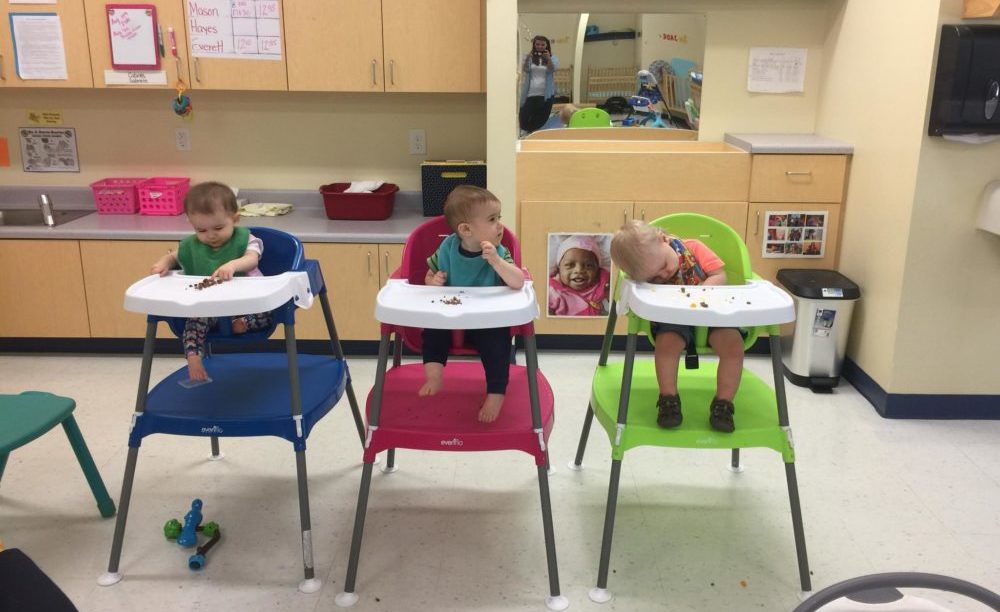 Eco-Healthy Certified;
What This Means For Your Baby
Each of our classrooms features low-VOC materials and individual climate control for excellent indoor air quality. Harmful toxins are removed from your infant's environment for cleaner and well-designed learning spaces.
Mobile App Providing You
With Full Reports
Knowing what your child's daily routine is like, including diapers, feedings, naps, and play, helps put your mind at ease. Our parent-communication app keeps you fully up-to-date on all fronts when it comes to your baby.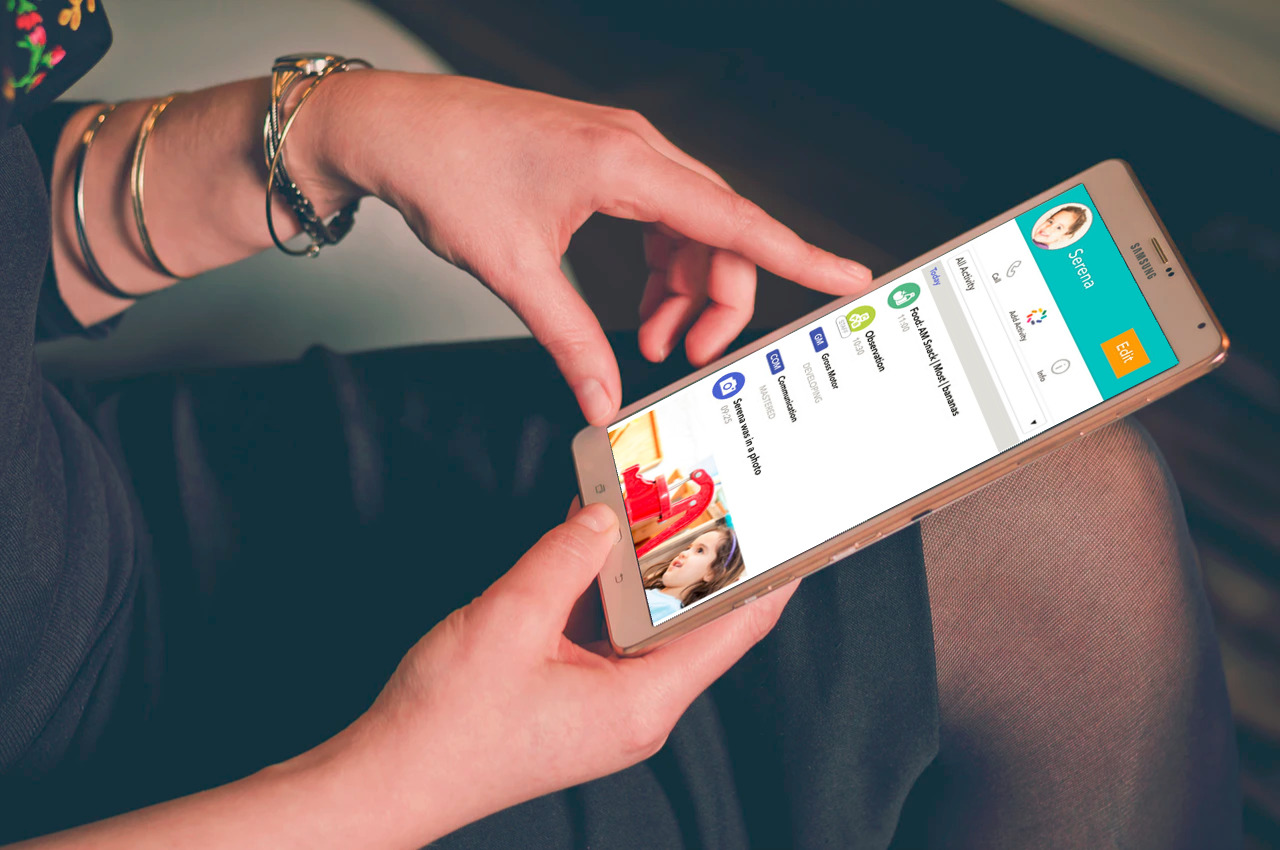 The NAEYC accreditation program holds us to a professional standard that ensures high-quality childcare and education. Our Fuquay-Varina preschool is fully accredited, and our Apex preschool is in the process of being certified.
F.A.Q (Frequently Asked Questions)
"We love how nurturing and caring everyone is"
We had such a bad experience with another children's facility and was told that our son just wasn't suited for group care. Then we found Ashebridge in Cary and the staff has been so wonderful and welcoming! The infant room teachers were so great and gave our son the best care, love, and support! He is thriving and so much happier, since making the switch! We love how nurturing and caring everyone is to his needs and development!
"
"
"I highly recommend them to anyone"
We absolutely LOVE it here! I love the staff, they really care about our whole family. My son loves to see his friends and teachers. Job changings made us go to both schools and the director has been flexible with my schedule needs. I highly recommend them to anyone.
"
"
"We are so lucky to be apart of the AsheBridge Family!"
The family atmosphere at AsheBridge Cary is so amazing. All of the teachers have become part of our family. They truly care about our daughter and want her to succeed and grow! Every day my daughter comes home with something fun that she did! The different activities the kids partake in are age appropriate and create such a positive learning environment! Every weekend my daughter throws a fit because she wants to go to school! Jennifer and the owners are so understanding and wonderful! If there is ever anything I need help with they are always on top of it! And the fact that BOTH owners are at the center EVERY SINGLE DAY speaks wonders! We are so lucky to be apart of the AsheBridge Family! And we will NEVER be going to another school!
"
"