Your Child Explores and Plays, Learns And Grows, With Gentle, Expert Guidance
Your Child Explores and Plays, Learns And Grows, With Gentle, Expert Guidance
toddler | 1-2 years | Serving Apex & Fuquay-Varina, NC

Teaching Your Toddler
Love, Empathy, and Care
Children are encouraged to be kind, courteous, and respectful, and teachers provide plenty of emotional support during this ongoing process. Toddlers are only just beginning to become aware of themselves and are learning how to treat each other.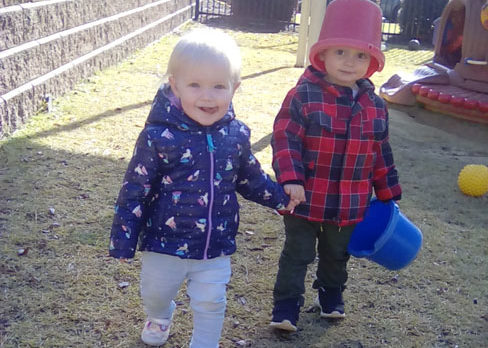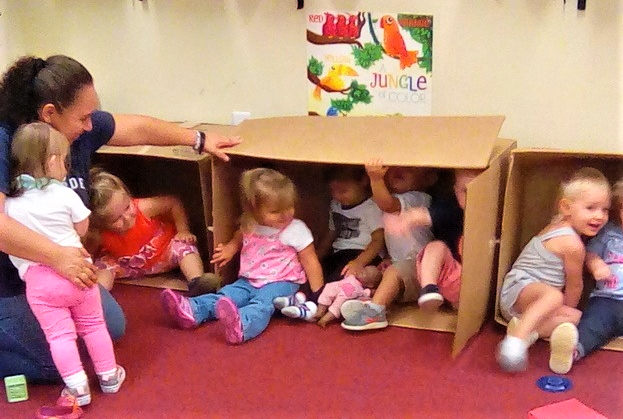 Both Planned and Spontaneous
Learning Activities
We strike a healthy balance between both teacher-led, planned activities, and allowing your child's interests to guide their play. This balance means your child makes exciting discoveries while continually taking the next step in their learning.
Wonderful Teachers
That Applaud Progress
Our toddler teachers are warm, caring, and responsive to your child's needs. They expertly reinforce a positive self-image and sense of self-worth by applauding your child's progress and motivating their learning.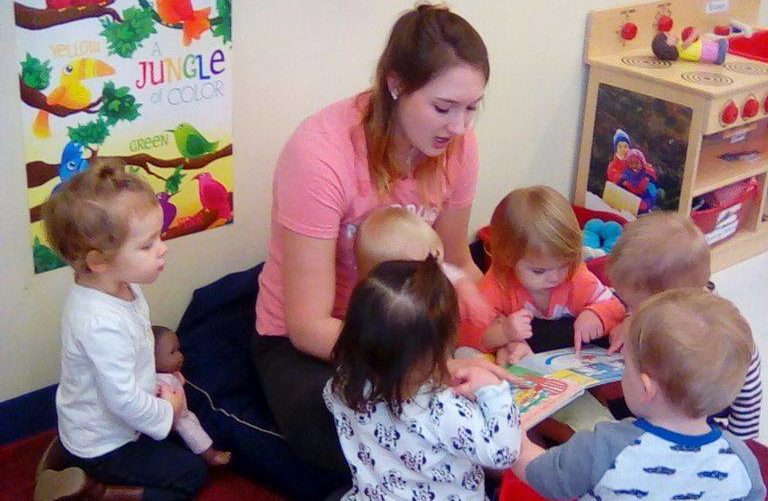 Reinforcing Positive Behavior
Learning to manage big emotions, resolve conflict, and problem-solve are examples of the positive behaviors we lovingly reinforce in your child. These developing skills are practiced daily, in their interactions with friends and with support from their patient teacher.
Large Rooms for Play
and Daily Exercise
As your toddler grows, you will notice many changes in their physical abilities. Our large, expansive, gross motor play area allows your child to exercise and practice big movements like running, jumping, and climbing every day.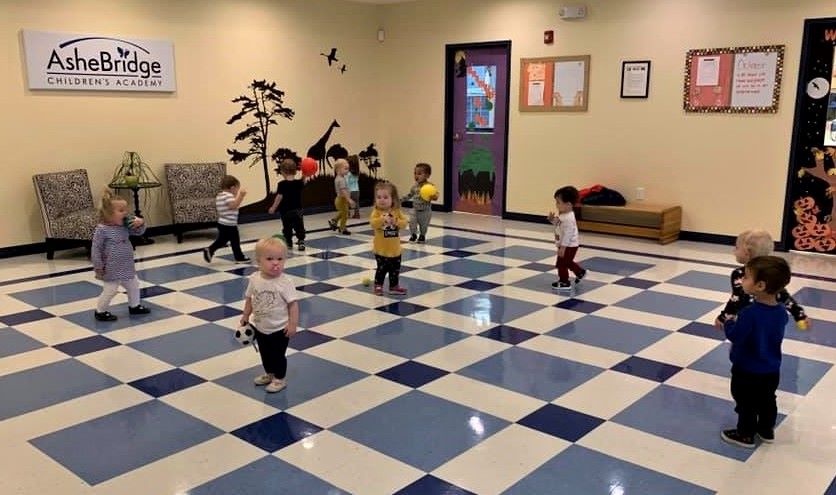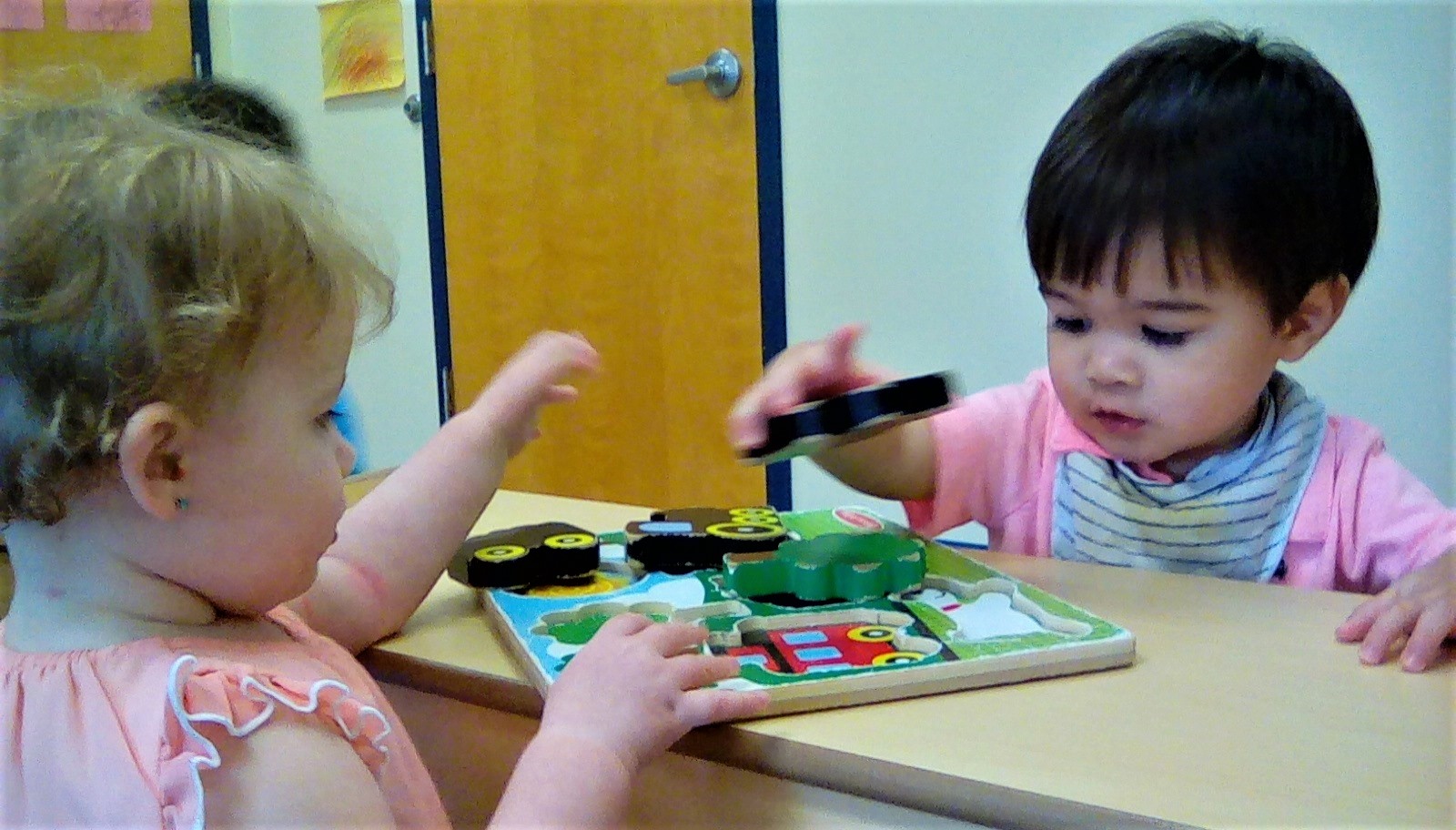 Outstanding Developmental Programs
The learning activities crafted for your toddler are both captivating and challenging. We use the Creative Curriculum and the Building Bridges Curriculum to design theme-based, age-appropriate lesson plans.
Learning Centers That
Enhance Creativity
Every day your toddler will engage in creative educational activities involving art, music, and dance to develop their self-expression and imagination. They will enjoy learning through: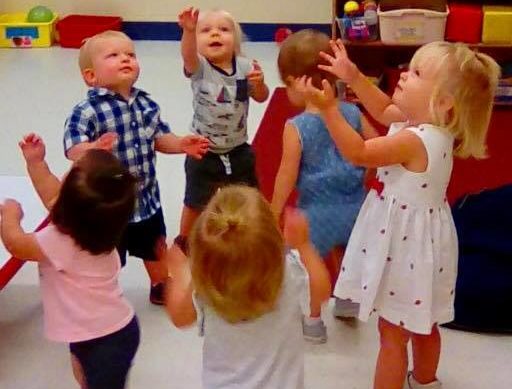 Exposure To Vocabulary
and Early Literacy
Fostering a love of reading at an early age is the basis of education. We immerse your child in the world of a rich vocabulary and reading by:
Math Skills Such As
Sorting and Patterning
Your toddler will learn the concepts of size, quantity, and numbers, as they begin to recognize patterns, and how to sort things into categories. We promise a fun, interactive, and playful introduction to mathematics.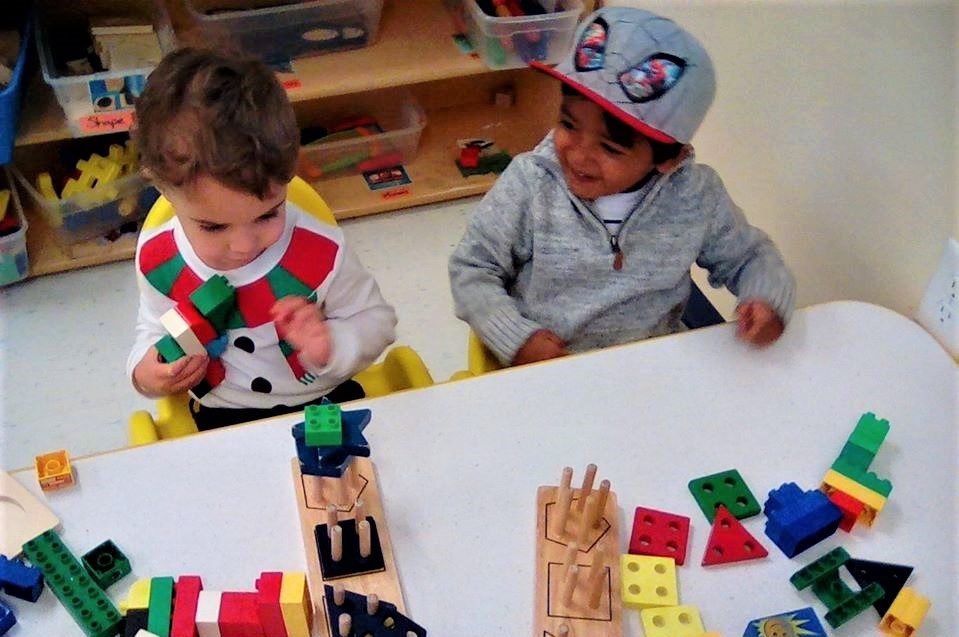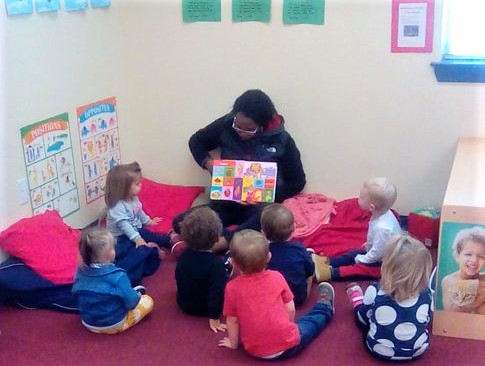 The Cleanest, Most
Organized, Welcoming Place
Our classes are kept spotless for your child's health and safety. Sanitizing toys regularly, and a clean and organized space allows your child to relax into their learning environment.
Eco-Healthy Certified for Reduced Exposure to Harmful Toxins
Our schools are Eco-Healthy certified, with Green construction features that include individually climate-controlled classrooms and low-VOC materials to maintain indoor air quality. Your child's environment is designed to limit exposure to harmful toxins.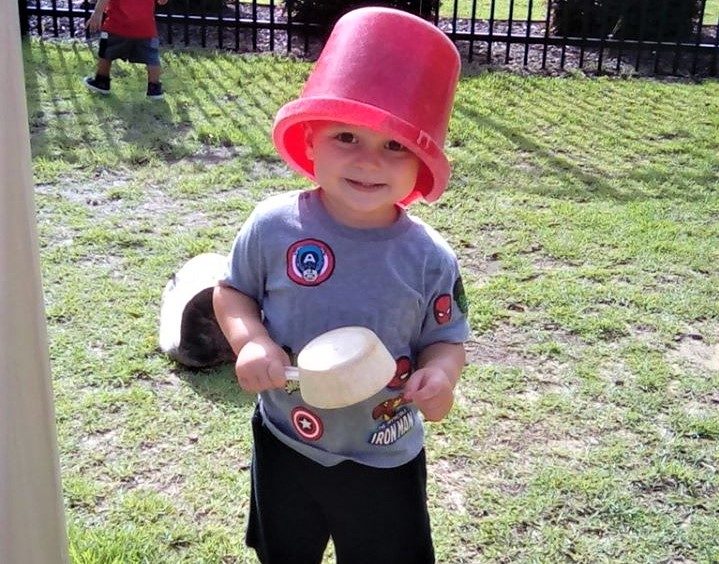 Our Health and Safety Practices
All staff are CPR/First Aid certified and receive approximately 20 hours of health and safety training. This training includes fire drills and childcare emergency drills. Our Team also accepts ongoing local and federal background checks, and all of our entrances are keypad locked to prevent unauthorized access.
Nutritious Lunches And Snacks As Part Of Our Daily Schedule
Well-balanced meals help your child grow and provide them with the fuel they need to learn and play all day. Lunch and snack times also provide an excellent backdrop for learning social skills like table manners and self-regulation.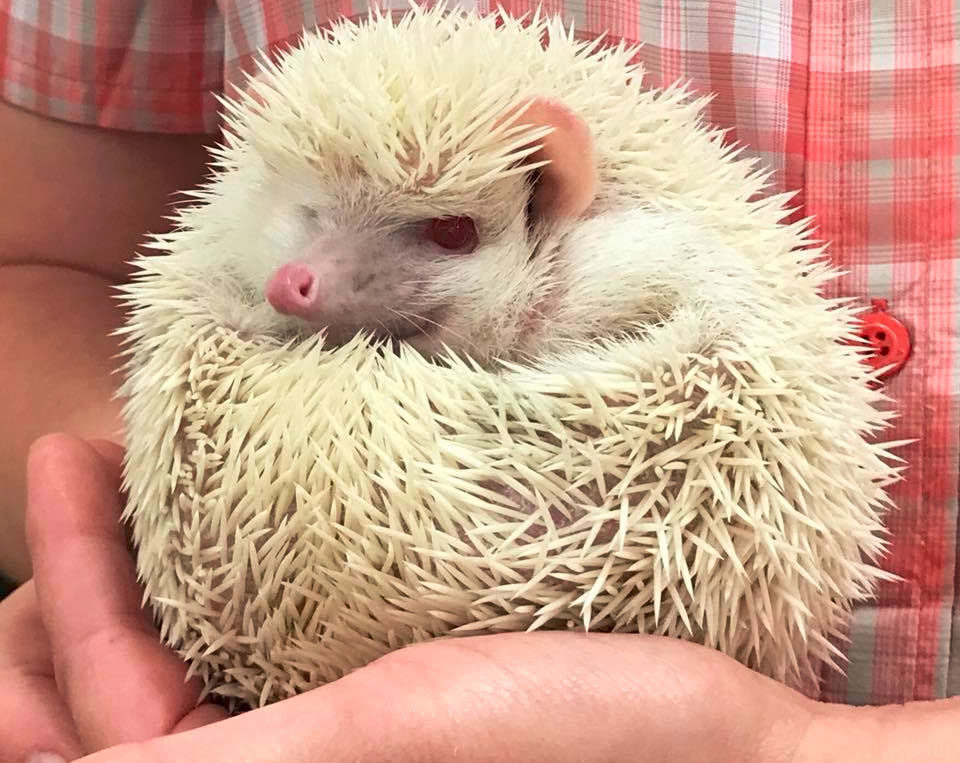 In-House Visits from
Magicians, Musicians and More
Exciting learning opportunities happen several times a year, with in-house visits from a wide variety of guests. Your child will meet magicians, musicians, doctors, firefighters, and on occasion, even animals.
Have A Stronger Sense Of
Your Child's Development
Our parent communication app, "Brightwheel," will brighten your day when you receive fun photos and updates. "Brightwheel" is an excellent way for you to connect with our teachers and gain a stronger sense of your child's day-to-day development.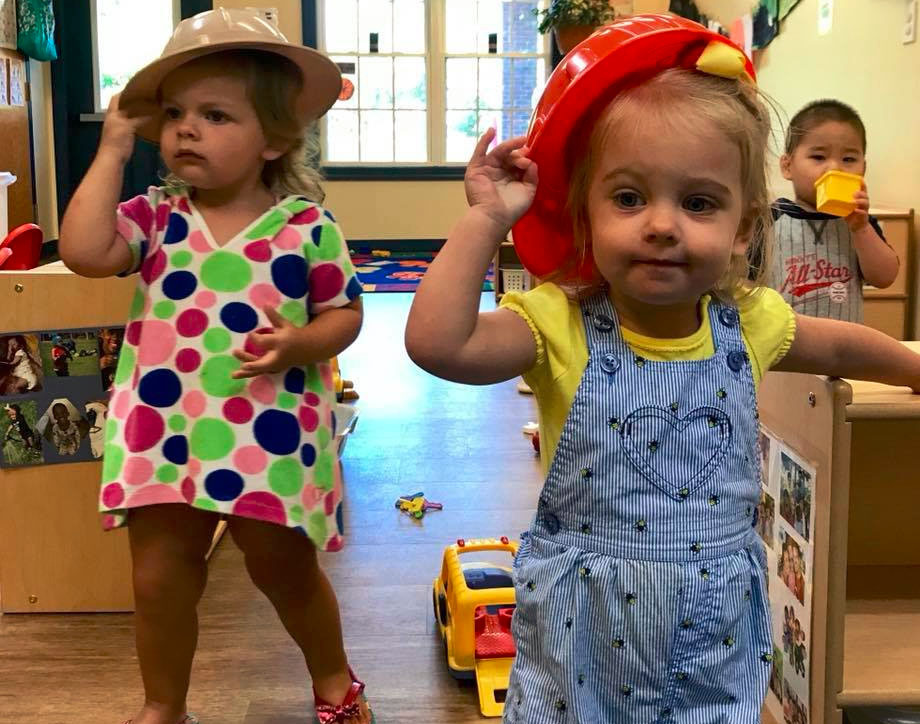 Our schools are recognized by the National Association for the Education of Young Children. Our Fuquay-Varina preschool is fully accredited, and the Apex preschool is in the process of accreditation. The NAEYC accreditation programs holds our preschool holds us to a high standard of excellence.
F.A.Q (Frequently Asked Questions)
"The teachers and owners really care for the children as if they were their own"
Owners really care about the kids. They definitely pour their time and resources into making the best possible environment for the children! Teachers are great and really care for the children as if they were their own.
"
"
"We witness how nurturing everyone is on a daily basis"
Our son has been attending AsheBridge in Fuquay full-time since he was 3 months old. We interviewed several places before we chose Ashebridge in FV and by far, it was the cleanest, most organized, and welcoming place we visited. We could not imagine him attending school anywhere else! He is now 21 months old and always happy when we drop him off and happy when we pick him up. Not only do we feel good about leaving our son with the teachers and staff, we witness how nurturing everyone is on a daily basis. The director Jaime treats our son like he is her own! I love that Ashebridge utilizes an app to keep us informed of our son's day. I certainly appreciate all the photos I receive of him participating in activities and learning with his friends. If you are looking for great care in a warm, nurturing environment, I highly recommend Ashebridge Fuquay!
"
"
"Makes me want to be a kid again!"
Makes me want to be a kid again! Bright and inviting, fun and challenging, play and learning, and being with friends and understanding/caring teachers--all in a day's time. Proud Mom and Grandma!
"
"