A Close Preschool Community
Where Children Are Enriched By Caring Relationships, Strong Friendships, And A Creative Environment
A Close Preschool Community
Where Children Are Enriched By Caring Relationships, Strong Friendships, And A Creative Environment
Opportunities to Explore,
Create, and Communicate
Research shows
that children grow and learn best in a safe environment that provides opportunities to explore, create, and communicate with other children and adults. Our
program
encourages curiosity, discovery, and problem solving through meaningful play, promoting individual growth and the development of a positive self-image.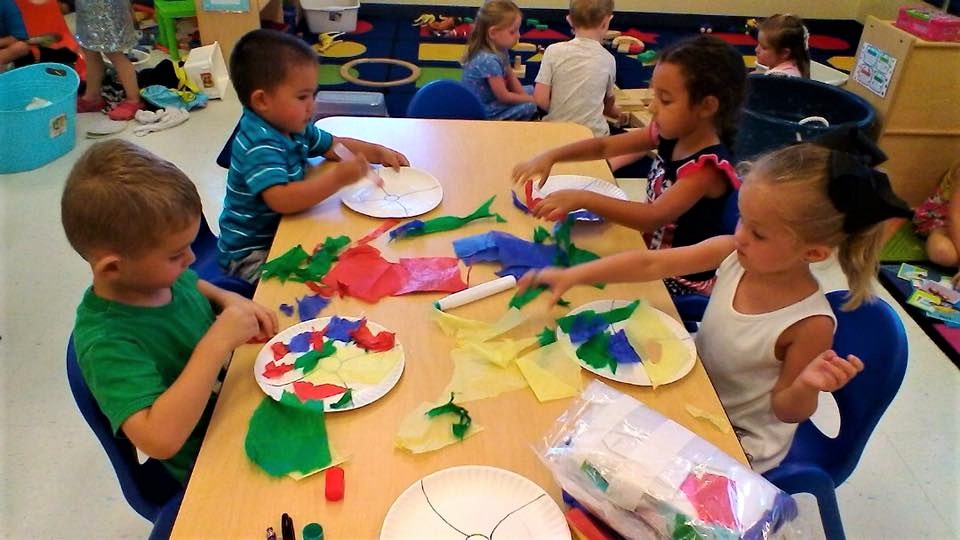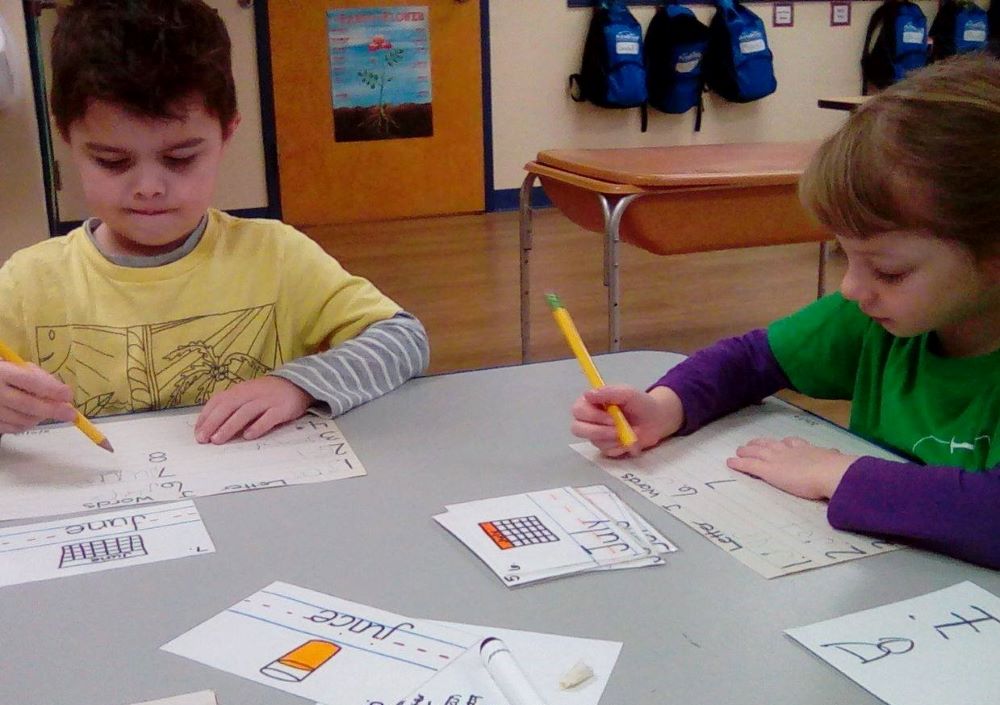 The Building Bridges curriculum is inspired by the Creative Curriculum and incorporates philosophies of Montessori, Reggio Emilia, and Waldorf approaches to learning. Children are actively involved in experiences which include foundations of science, technology, engineering, math, creative arts, language arts, music, movement and dramatic play – all aspects of S.T.E.A.M. learning.
Inspiring Teachers And
Vibrant Learning Centers
Learning centers, or interest areas, invite children to explore and construct their knowledge. Teachers act as guides who will listen to ideas, applaud progress and motivate children to envision and think in new ways to provide a healthy balance between both planned and spontaneous activities in response to children's interests.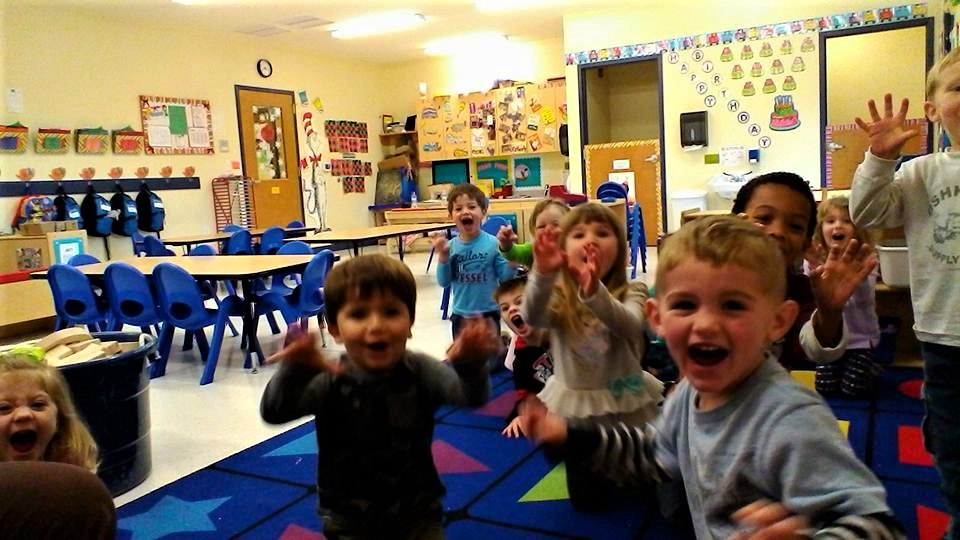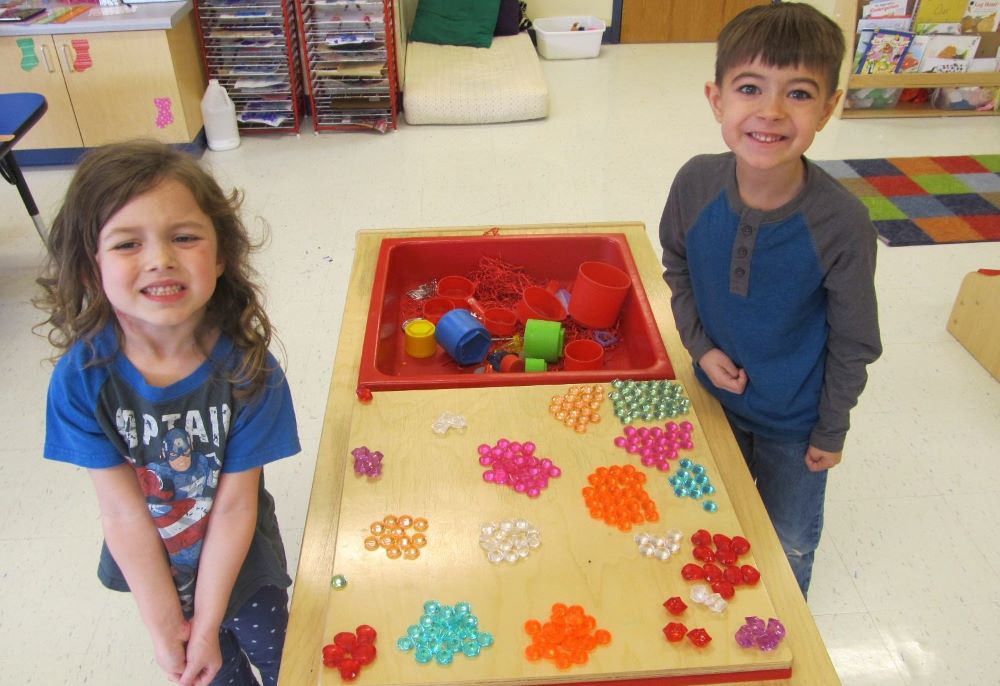 A Diverse Curriculum
Rich In Content
The curriculum at AsheBridge Children's Academy is diverse and rich in content.  We include science, literature, math, literacy, music, art, dance, and so much more into our activities.  This variety helps foster:
At "Work" While At Play
With Hands-On Learning
Our preschool is committed to a hands-on approach where children are encouraged to use their imaginations as they explore our equipment and materials. Much of the "work" done by children each day is intangible, yet rich in experience and life skills.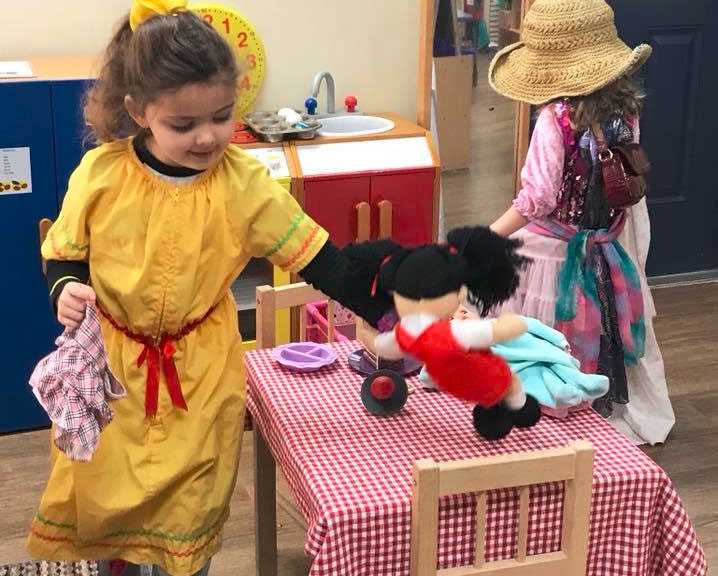 Child-Directed Play And
Teacher-Led Learning
Classroom schedules are set up to allow children to engage in child-directed activities and playing, as well as participate in teacher-lead group activities.  This combination very naturally builds social skills such as:
Academically, the preschool program is designed to help children learn the necessary skills for kindergarten and beyond. The following concepts are presented in all classes in developmentally-appropriate, fun, and creative ways.
Our introduction to Math includes:
Our Pre-Reading program includes:
Our introduction to Science includes: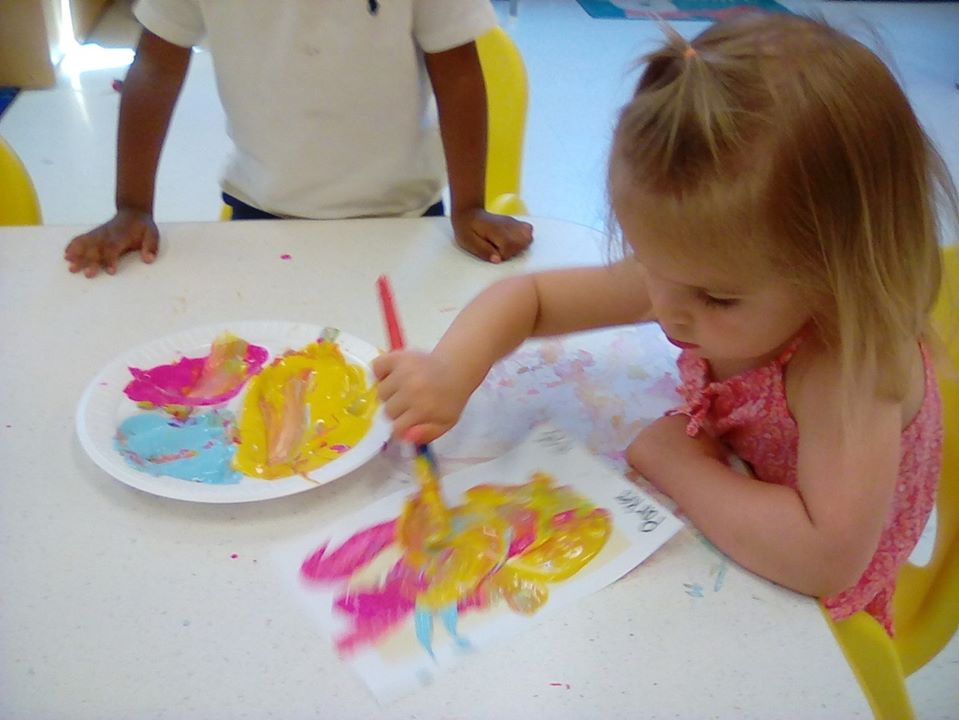 Art As A Means Of Self-Expression, Self-Esteem, And Respect For Others
Art is an essential tool in teaching all of these concepts by promoting self-expression, self-esteem, and respect for others.
Advancing Your Child's
Innate Abilities
Our curriculum readies each child for the next steps in life, whether they are graduating from the toddler classroom or heading to kindergarten.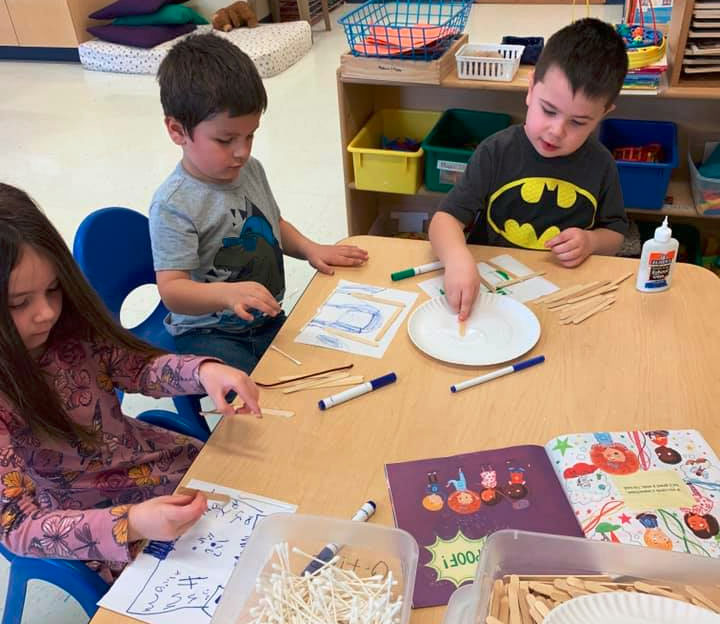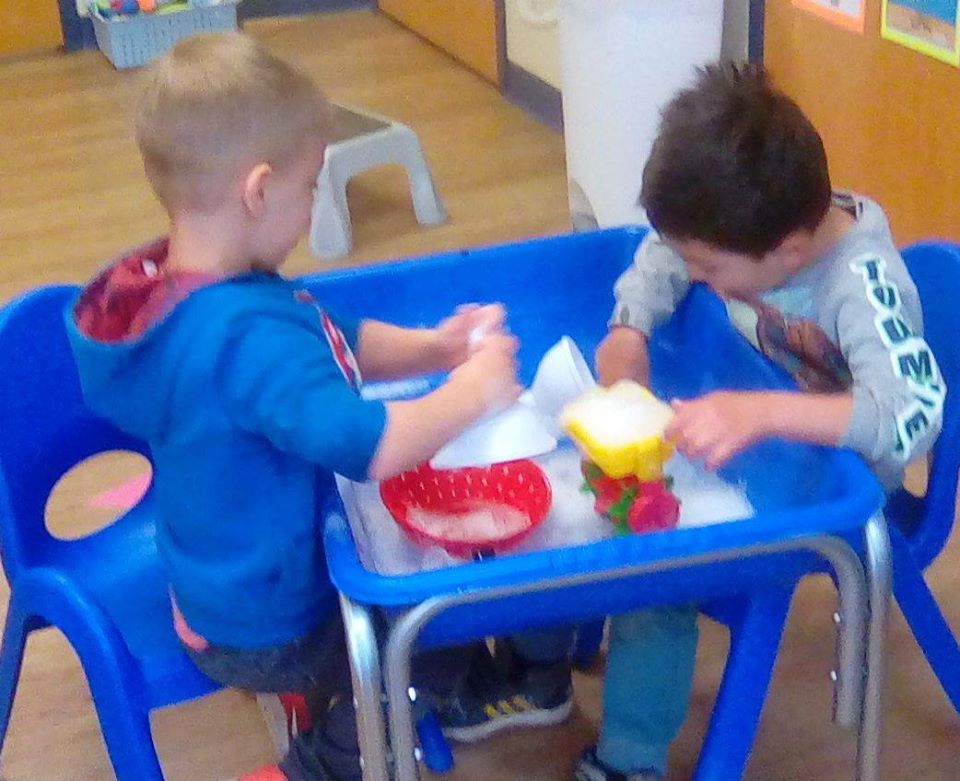 Your Child's Daily Experience
Your child's preschool classroom itself is also an invaluable teaching tool. The space has been carefully designed to delight, intrigue, and inspire young learners. 
Capturing Your Child's Interest
Each classroom is divided into Learning Centers. Each center invites children to explore and marvel at the wonders of the world. No matter which area captures their interest on a particular day, know that they are developing important skills.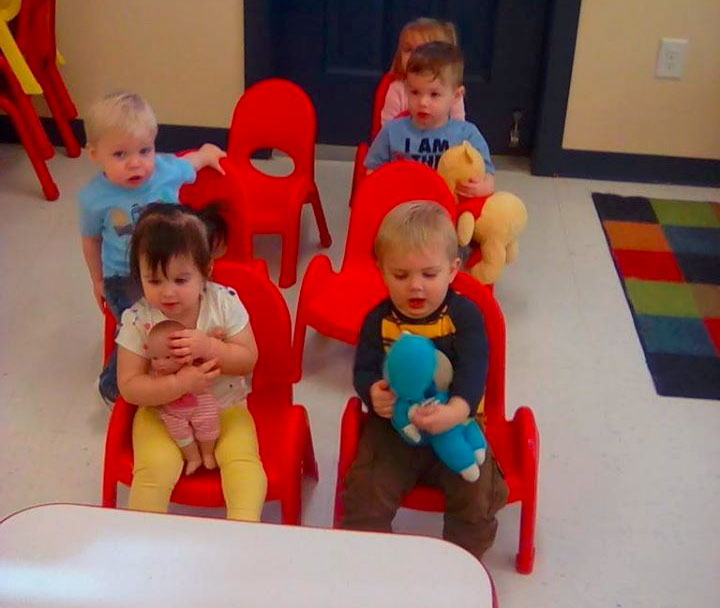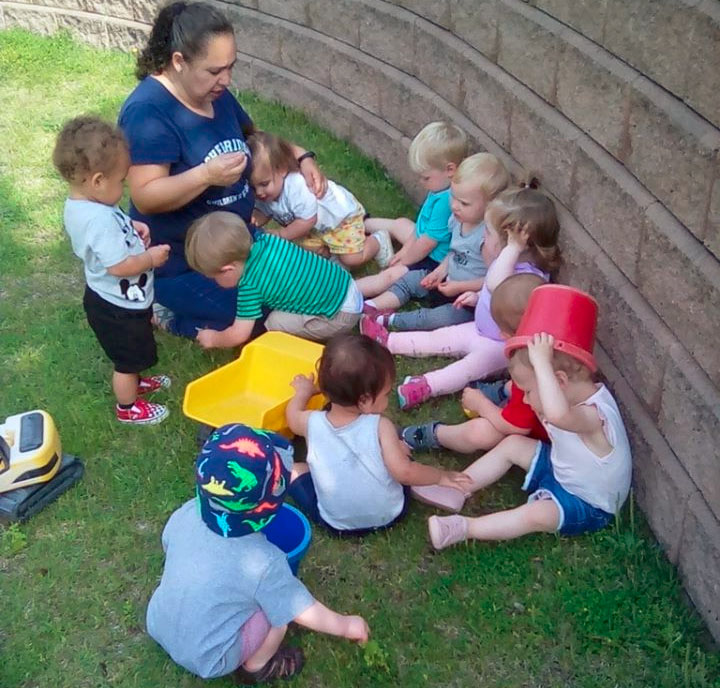 Starting With Circle
Time Every Day
Circle time is where your child starts their day through meaningful experiences like storytelling, singing songs, show and tell, and matching games. Children learn to express their ideas, associate the written word with the spoken word, and discover their world independently.
Hands-On Art That Is
Liberating And Rewarding
Children experience art through the freedom of touching, feeling, pulling, twisting, tearing, pasting, bending, scraping, cutting, pounding, shaping, and so much more. They are developing a feel for forms, balance, line, color, and shape as well as gaining practice in problem-solving. Your child is also: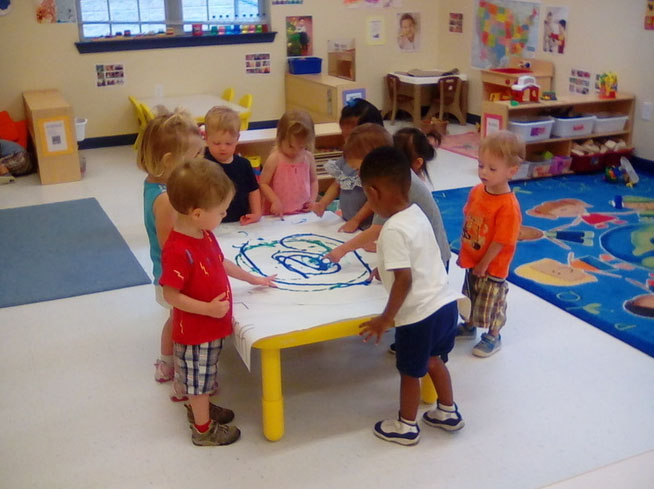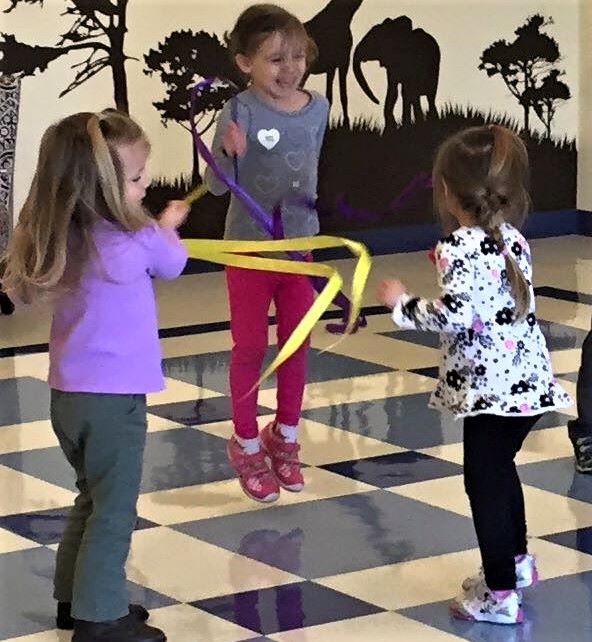 Music As An Exercise
In Embodiment
Music activities give children opportunities to use their entire bodies for learning and exploring their surroundings, build awareness by listening to the many kinds of sounds, and help children experience the release and freedom of body movement. Children will be encouraged to test their vocal and kinesthetic abilities and to have fun while they are experimenting. We emphasize the enjoyment of participation.
Blocks To Stack, Count,
Weigh, And More
Children can stack and count blocks to help them learn measurement, size, weight, and number concepts. They also build hand-to-eye coordination and develop control of their wrists, hands, and fingers. They will develop problem-solving skills through trial and error. If a block structure falls, your child might try it a different way until satisfied with the results.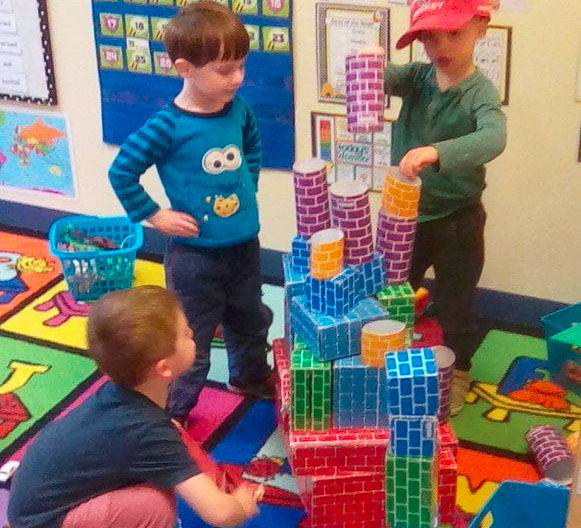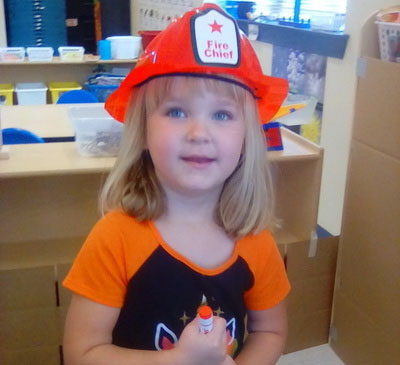 Dress-Up And Dramatic
Play For Your Child's
Vivid Imagination
We have dress-up clothes, props, and child-sized furniture that invite children to make-believe. They try new careers, learn to share, make friends, and express different emotions. Children also learn life skills like turning knobs on and off or buttoning and zipping clothes.
Investigation and Problem-
Solving Through Mathematics
Children learn to sort and counting skills, putting materials in order and patterning. Math is a way of finding things out, a form of problem-solving. Through manipulating small materials, children will also begin to understand basic concepts such as big/little, large/small, same and different.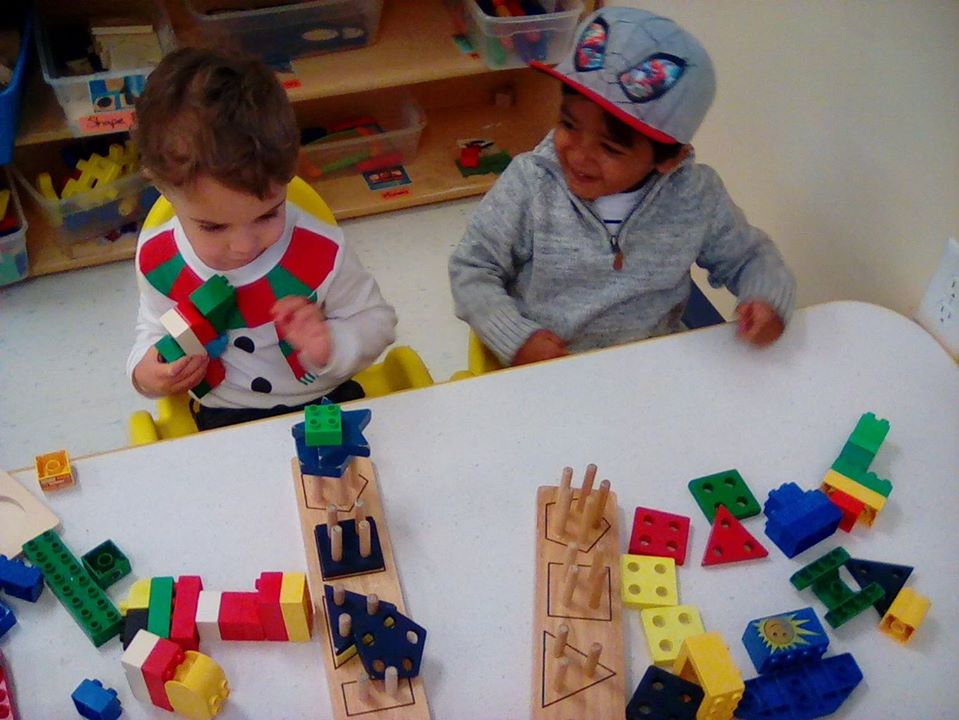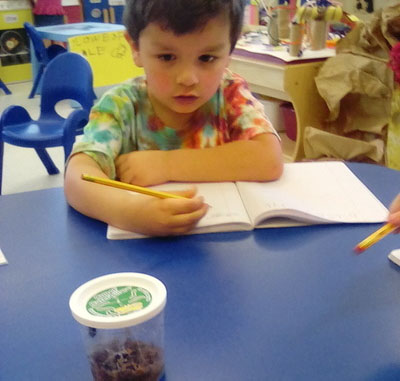 A Sense of True Discovery
Through Science
Children have the opportunity to have hands-on, real-life activities that encourage a sense of discovery. The activities include caring for classroom pets, age-appropriate experiments, using magnets, magnifiers, sand, and water tables.